The line "clothes make the man" is paraphrased from Shakespeare. The sentiment appears among the bits of advices offered by Polonius ("neither a borrower nor lender be") with specific reference to "they in France of the best rank and station."
The most important items in your wardrobe have to be your denims and tees, as being the most versatile pieces in fashion. When it comes to T-shirt style, most men go for the V-neck. But this style doesn't actually work well for every man because it doesn't sit comfortably on the shoulders or frame the neck properly. Try the crew neck; you'll probably be pleasantly surprised with the result. Lose fitting T-shirts are currently in trend, but we prefer the classic fit. A T-shirt that is well fitted should sit right against the torso, not higher than your hips, while the sleeves should be higher than halfway up your upper arm. When it comes to colour, always go for something versatile. Grey, white and black tees will readily match everything you wear.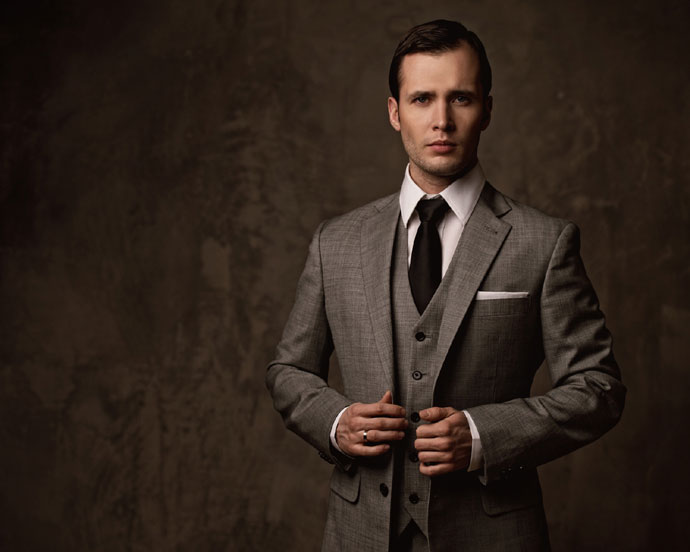 Whether we like to admit it or not, most men dress to impress the ladies. And we love it when we're given the thumbs up, a boost for any man's confidence. You will find that in most relationships, it's the woman who will dictate what her man wears. Women appreciate it when a man can wear their attire with confidence, because that gives you style and character. Woman look for a man that dresses unique and can hold his own. It's very important that you develop your own style; if you simply follow trends then you will end up looking like everybody else. When it comes to fashion, most gents who choose their own wardrobe tend to go overboard ending up looking a bit too much. Gents, my advice is, focus on doing the basics well. A simple T-shirt, well-fitted jeans and boots can get you a long way with the ladies. They love a man who pays attention to his watch, smell and even the socks he wears. Make sure that with every outfit, you focus on the details. If you doubt your dress sense then talk to one of the style advisors found in the hotlifestyle directory.
When meeting someone for the first time you will be judged by your clothes until that person learns more about you. Especially for job interviews you will sometimes need to dress to impress. Think of the many stylish men you know; one thing they have in commen is that they accessorize well, whether they're in casual or formal wear. You've heard of the terms "sock game" and "arm candy," that's because they matter in outfits. A great looking watch can be just the thing you've been missing. That suit of yours could just be in need of a pocket square or lapel pin. Your shoes may lack some soul because of those dingy black socks you're constantly wearing. Try a bright pair of socks and get your shoes noticed.
So What Do Your Clothes Say About You?